Discover the magic of enchanting scents
Surprise your senses with our unique composition of scents
100 ml perfumes
Be enchanted by scents specially formulated to leave a lasting impression. With a capacity of 100 ml, our perfumes offer a long-lasting and luxurious fragrance experience.
''The Car Perfume has my favorite car scent. Very happy with the fast delivery and the wide range."
"Great smells! My car now always smells fresh and pleasant during my drives."
"Million scent is a game changer! My car now smells incredible and makes every car journey enjoyable."
"The freshbox top 3 exclusive is great! I can now alternate between three wonderful scents in my car, perfect for every mood."
The Car Perfume Blog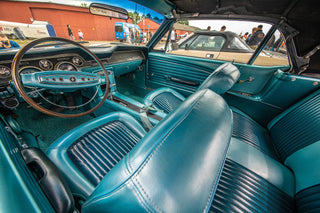 In the modern world, odors in cars are more than just a pleasant afterthought. They arouse emotions, evoke memories and improve the driving experience. But how did we go from...
If you have a dog, you probably know the problem: there is a dog smell in your car. Sometimes the smell is clearly present, other times you can't even smell...